ARRI ALEXA 35 CARRY-ON CASE
---
| | |
| --- | --- |
| Brand | Foama |
| Interior Size | 20.5x11.3x7.5 (in) |
| Exterior Size | 22x14x9 (in) |
| Weight | 11 lb |
| Case Material | Lightweight NK-7 resin |
| Insert Material | EVA Foam |
| Case with Wheels | YES |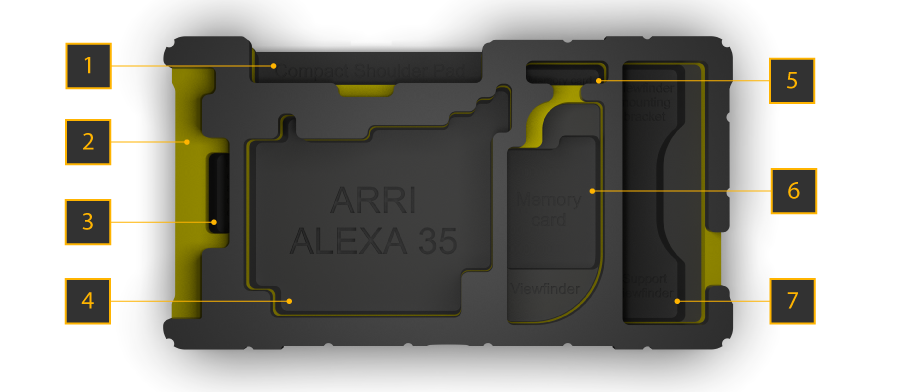 What goes in the insert
Arri Compact Shoulder Pad CSP2
Arri Alexa 35 Camera Body
Viewfinder Mounting Bracket VMB5 v2
Logo list
FREE SHIPPING
SMART FINANCE
FREE RETURN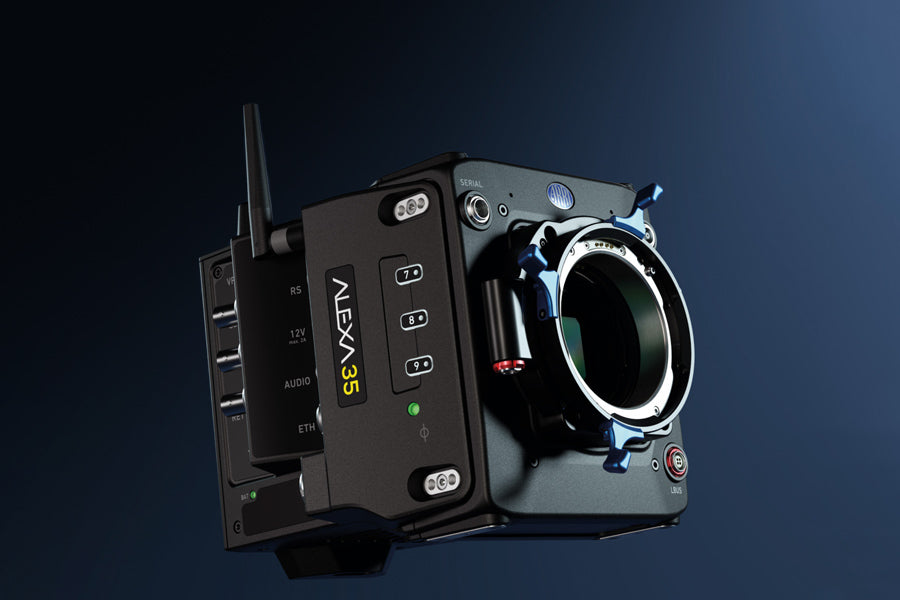 Arri
ARRI ALEXA 35 CARRY-ON CASE
Arri Alexa 35 Carry-on Case
Whether you are an owner-operator who needs a case for your Arri Alexa 35 Camera or a rental house looking to protect its investment, our protective cases have you covered.
Our Foam
Our foam insert for the Arri Alexa 35 Camera and equipment is custom-made to fit each piece of equipment perfectly, so you can rest assured knowing it's safe from any damage. Most foam inserts on the market are made from open-cell PE or PU foams that are less protective and not as durable. Our insert is designed using the highest quality closed-cell EVA foam, which is much stronger and more long lasting than any other type on the market.
Our Design
We use a 3D scanner to measure the Arri Alexa 35 with the cage and each piece of equipment before designing the insert, which ensures that every component will have a snug fit inside our case and won't shift during transport. Also—we want to make sure it's easy for you to get your gear in and out of its case with ease!
Our Case
We know that you may take your Arri camera with you everywhere, and that's why use the Nanuk 935 Carry on hardcase. It has a strong handle for easy carrying, as well as heavy-duty wheels for rolling the bag through airports or city streets. And if you're worried about getting caught in the rain—don't be! Because of its waterproof design, this case will keep your equipment dry even when it's pouring outside (and it'll also help protect against dust and dirt). Our cases are made to last. And we don't just mean that they're durable—we mean that you'll be able to use them for years to come. That's why we use only the highest-quality materials when crafting our products. We want our customers to enjoy their purchase, so we make sure that everything is built using only the best parts