NANUK 910 PLASTIC HARD CASE
---
| | |
| --- | --- |
| Case Brand | Nanuk |
| Case Model | 910 |
| Interior Size | 13.2x9.2x3.8 (in) |
| Interior Size | 336x234x97 (mm) |
| Exterior Size | 15.8x12.1x6.8 (in) |
| Exterior Size | 402x308x173 (mm) |
| Weight (Empty) | 12.1 lb | 5.49 Kg |
| Case Material | Lightweight NK-7 Resin |
| Case with Wheels | NO |
| Waterproof (IPX7), dustproof (IP6X) | MIL-SPEC certified |
| Manufacture Warranty | Lifetime |
Logo list
Free Shipping
USA and Canada
SMART FINANCE
0% Interest Rate
Free Return
Buy with Confidence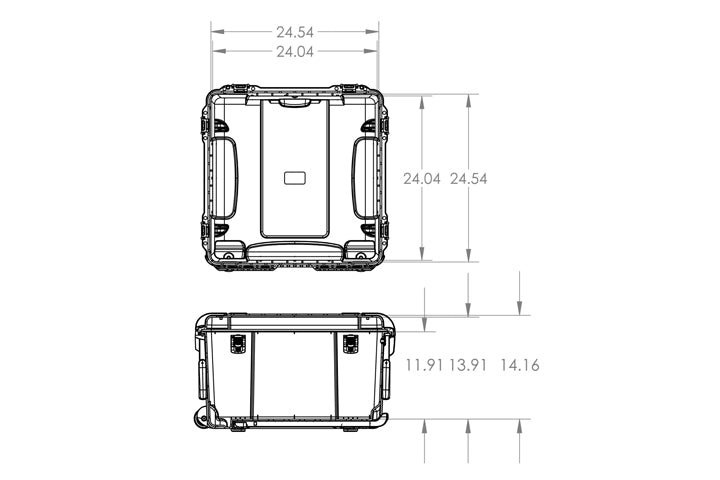 NANUK
NANUK 910 PLASTIC HARD CASE
NANUK 910 Waterproof Case: Durable, Protective, and Versatile
Unmatched Durability and Security
The NANUK 910 waterproof hard case is built to withstand tough conditions. Its lightweight NK-7 resin shell and PowerClaw superior latching system make it impenetrable and indestructible. With NANUK's exclusive locking and latching system, your case remains securely shut until you're ready to open it. Rest assured, the NANUK 910 is designed to endure, providing reliable protection for your gear.
Versatile, Lightweight, and Compact
Photographers, videographers, outdoor enthusiasts, law enforcement officers, military personnel, and shooting sports enthusiasts favor the NANUK 910. It offers the ultimate protection for valuable gear. Its slim profile is perfect for safeguarding small laptops, tablets, cameras, electronics, handguns, drones, sample kits, compact tools, and various equipment.
Effortless Transportation
The NANUK 910 protective case prioritizes easy transportation. It features a soft grip and ergonomic handle, ensuring comfortable carrying wherever you go.
Enhanced Features for Added Safety
Equipped with stainless steel hardware and an integrated handle stay, the NANUK 910 goes the extra mile to keep your gear safe during travel or shipping. The handle stay and protects the handle from harm. The case also includes an automatic pressure release valve and integrated bezel system, maintaining a watertight seal without the need for drilling holes.
Backed by a Lifetime Warranty
This MIL-Spec injection-molded case is backed by a lifetime warranty, guaranteeing its durability and quality. Choose between cubed foam, custom foam, or an empty case to suit your specific needs.
Choose the NANUK 910 Waterproof Case for unparalleled durability, protection, and versatility. Safeguard your gear confidently, knowing it's shielded by the best in the industry.