ARRI SIGNATURE PRIME SET OF 6 CARRY-ON CASE
---
| | |
| --- | --- |
| Brand | Foama |
| Interior Size | 22x17x12.9 (in) |
| Exterior Size | 25.4x20x14.5 (in) |
| Weight | 19 lb |
| Case Material | Lightweight NK-7 resin |
| Insert Material | EVA Foam |
| Case with Wheels | YES |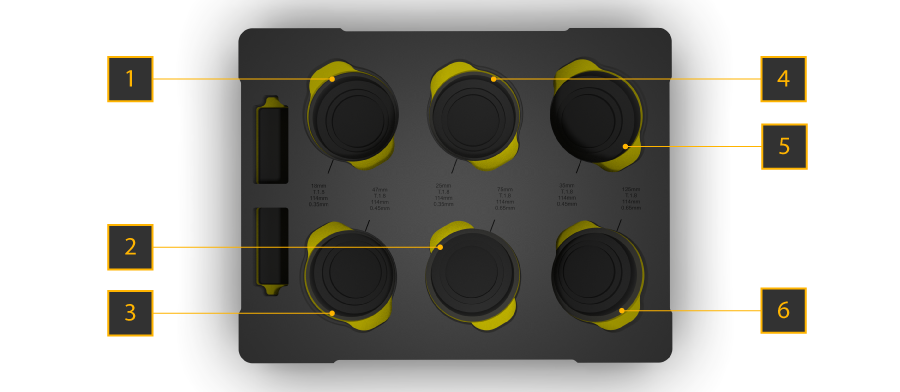 What goes in the insert
Arri Signature Prime 18mm Lens
Arri Signature Prime 25mm
Arri Signature Prime 35mm Lens
Arri Signature Prime 47mm Lens
Arri Signature Prime 75mm Lens
Arri Signature Prime 95mm Lens
Logo list
FREE SHIPPING
SMART FINANCE
FREE RETURN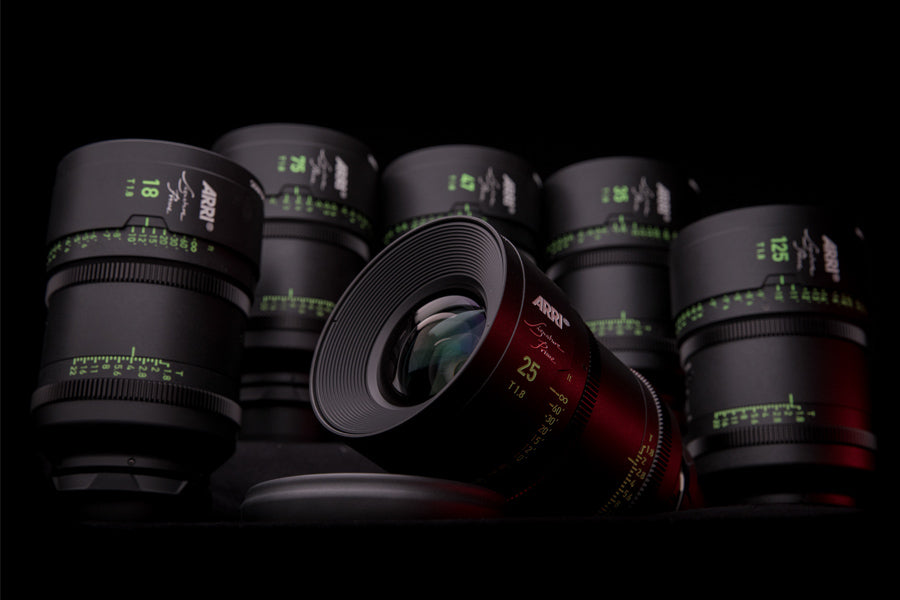 Arri
ARRI SIGNATURE PRIME SET OF 6 CARRY-ON CASE
Arri Signature Primes Lens Insert and Case

Introducing the ultimate protection solution for your Arri Signature Prime Lenses. Our custom-fit foam insert is specifically designed to fit within the rugged and durable Nanuk 960 Hardcase. The foam insert is made from the highest quality foam, ensuring that your Lenses are protected from impacts, shocks, and other hazards during transportation.
Our Foam:
Most foam inserts on the market are made from open-cell PE or PU foams that are less expensive but are not as durable and can lose their protective properties over time. Our foam, however, is designed to last and provide long-lasting protection for your equipment. We use the highest quality closed-cell EVA foam. This foam provides excellent protection against impacts and moisture and is resistant to compression and deformation. 
Our Design:
Our design process sets us apart from the rest. Using a 3D scanner, we accurately measured each Arri Signature Prime Lens and designed the insert to fit the lenses perfectly. This ensures that your valuable Arri Lenses are securely held in place and protected from any potential damage during transportation. The custom fit also means you won't have to worry about loose or shifting equipment inside the case.
Our Case
The Nanuk 960 Hardcase is one of the most sought-after in the market and is known for its superior quality and ruggedness. By combining the strength of the Nanuk 960 Hardcase with our custom-fit foam insert, you can have peace of mind knowing that your Fujinon Lens is protected and secure at all times. 
Invest in the ultimate protection solution and keep your valuable Arri Signature Prime Lenses safe with our custom-fit foam insert for the Nanuk 960 Hardcase.